:: Bentley ::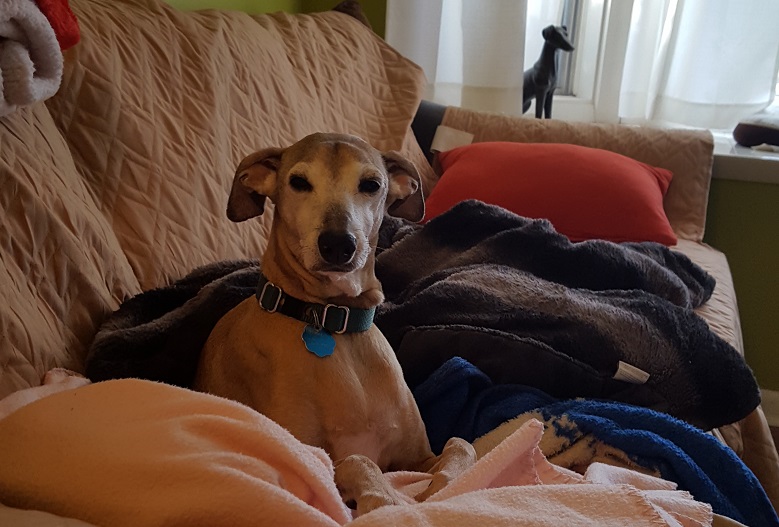 12 Year-Old Male
Bentley is a handsome 12-year-old lovebug. He has a very sweet disposition and perhaps because of having to spend time in the garage, craves human interaction. He would make the perfect companion to someone who likes a low maintenance fur friend to hang out with all day. He loves to have his head scratched and will even move his head under your hand, to help in the process! Bentley recently had a dental procedure in which 4 more teeth were removed. He has a few teeth left and can still eat smaller crunch treats.

Bentley is now crate trained, through treat motivation. He will let you know when he needs to go out. He has done so well and no longer requires a belly band during my time away! Bentley is good with other Iggies and loves to meet people. He may be hesitant at first, but as soon as he realizes they are friendly, he is happy to offer his head for scratch or pet.

During his wellness check it was discovered Bentley's thyroid is a bit sluggish. He will have to remain on medicine for the rest of his life. He gets 2 doses a day, with his meals. The current cost, at my vet, is $16 a month.

One warning with Bentley, he likes to howl with sirens. If you live near a police or fire station, or, perhaps watch Live PD!, you are in for a treat!

If you are interested in this awesome boy, please contact Kim at topironhorse2000@hotmail.com.