:: Buffet, a.k.a. Buffy ::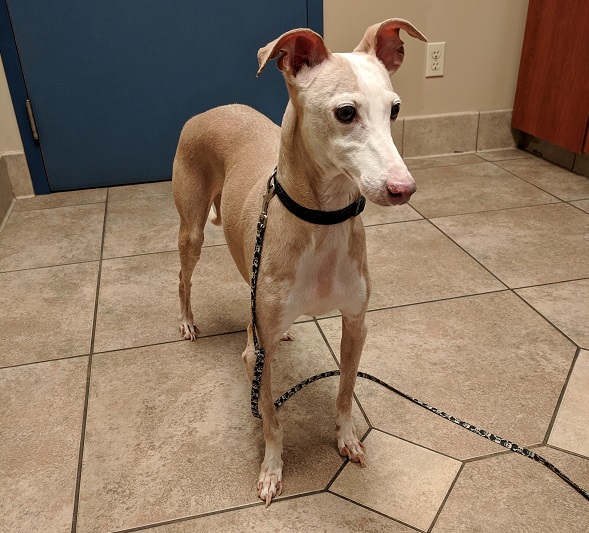 5 1/2 Year-Old Male
Buffet, also known as Buffy, is a 5 1/2 year old male whose owner passed away. He is a very sweet, loveable boy. He loves to sit with his humans and will follow you around the house or chill out in his favorite bed (or yours). He gets along very well with his four foster brothers and has been showing interest in playing with the kitten in the foster home. He will crate, but would prefer not since he spent quite a bit of time in a crate after his owner passed away, until he was able to come into rescue. His potty habits are good, but he does have an occasional accident. He will use potty pads also. He likes to pull on leash, but we are working on that.

Buffy is a big boy, weighing in at around 22 pounds. His coat is a beautiful shade of fawn, rather rare, called "Isabella" or "Lilac" shade.
If you are interested in this awesome boy, please contact Kim at topironhorse2000@hotmail.com.