:: Dino ::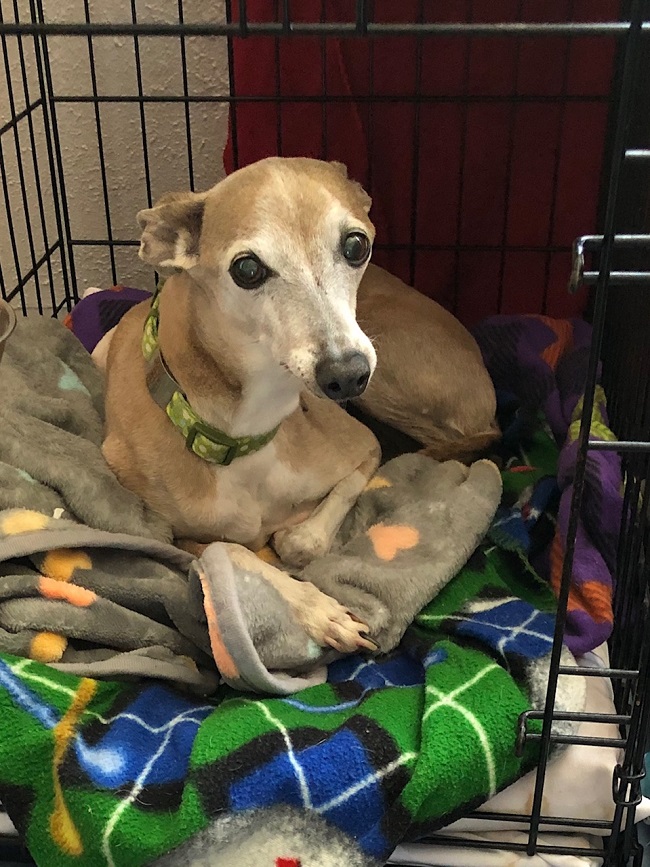 13 Year-Old Male
Dino is a 13 year old male who is a bit on the larger size. He is about 17 inches tall and weighs 16 pounds. He loves to run around the yard and he runs like a much younger dog. He learns quickly and adapted to his foster home routines pretty quickly. Dino has some food allergies and requires a novel protein diet. He eats a special kibble even though he only has 2 teeth. He needs some over the counter probiotics and a daily inexpensive B12 pill. His foster mom also gives him a glucosamine joint supplement as he is a senior.

He loves blankets and will talk to you until you cover up his head. He crates very easily with the command "Get in your house". He is potty trained and sleeps all night, but is an early riser. If you like to walk dogs at 5 am then he is the dog for you. Otherwise a fenced yard is recommended so you can let him out for that early morning potty break. He will come right back in and go back to sleep! He would do well as an only dog or with others. He is most happy when he is next to you on the couch covered with a blanket.

If you are interested in Dino, please contact Cari at igcitng@sbcglobal.net.