:: TOBY AND COCOA ::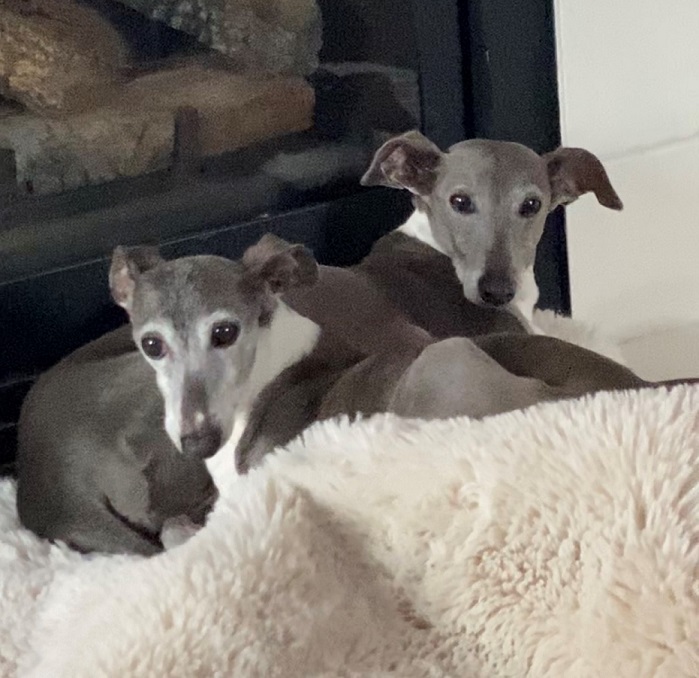 Toby and Coco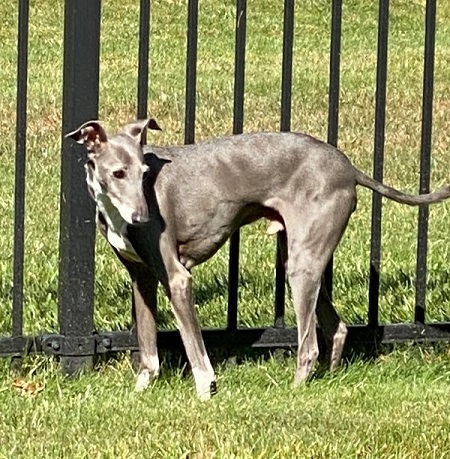 Toby
Blue and White Male and Female
Toby and Coco are a bonded pair. Unfortunately their past life was not very pleasant but since being in their foster home they have been spoiled. They love being outdoors. They are very, very quiet and still. You can hardly tell they are in the house. They have recently been introduced to stairs, fireplaces, and warm covers. They seem so grateful.

Toby is a biggie Iggy. His favorite thing to do is cuddle and look into your eyes. Coco is your typical female Iggy. She is independent but such a sweetheart. They do not bark in the house unless you leave, then they bark for a short period as you are leaving. Their potty habits have improved now that they're on a structured potty schedule with structured feeding times.

Their current foster parents state that they have been the easiest foster dogs that they have ever fostered. Very low key. They have been updated on all shots, tested negative for heartworm and had dentals. Coco has had some cancer removed and vet feels that he got it all. There is a possibility that they both suffer from hearing loss due to being kept in a loud kennel for so long. However, they do not get uptight easily because they have probably been with other dogs and multiple people all their lives. They are very very laid-back unless they think they are being trapped or chased…. then they do the Scooby Doo run.

Both Toby and Cocoa are great with other animals, puppies, and cats. They do not appear to have a prey drive whatsoever. They do not play with toys and they're not interested when other dogs play. Toby is a natural alpha but a very gentle calm one. Dogs naturally follow him and he has a calming effect on the foster pack. Both Toby and Coco cuddle with their foster brothers and sisters and are non-competitive or territorial. They both love to cuddle. Toby gives hugs. Coco loves to have her head gently petted. Someone will find these two humble dogs to be a great addition to the family. Coco and Toby will only be adopted together.

If you have room in your heart for Toby and Coco, please contact Kim at topironhorse2000@hotmail.com.